School Programs: Grade 3 to Grade 6
Feed Our Souls; pride, joy, empathy, IMPACT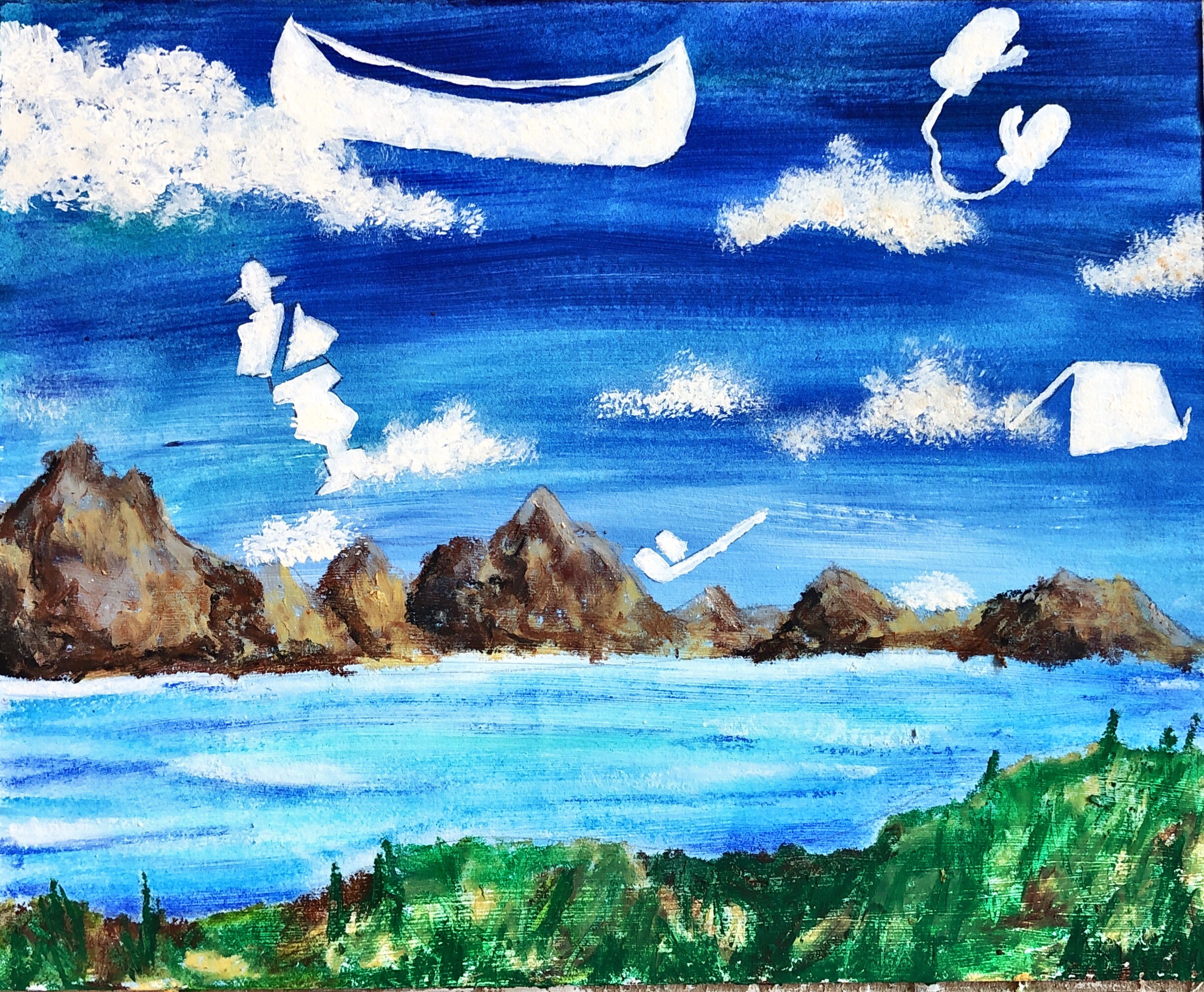 Studio Project Sample
October – June 2020
Full Day Only + Includes Studio
We scaffold offbeat, interactive exercises to talk about the IMPACT of events that brought tragedy or joy, and think about different influences encircling our past and future.
Together we take in the social and cultural messages embedded within a diverse collection of Canadian artworks, building pride and identity. Through the lens of values and relationships, we develop empathy with stories and viewpoints shared by the artists.
In the studio,we will use mixed media and painting techniques to create a finished landscape with surprising Canadian identity, and meaningful messages.
Curriculum connections: Fine Arts: elements and principles of design; Language Arts; Social Studies; Drama, Music