Gallery A and the Artist Incubator Lab are an innovative exhibition and studio space within The Robert McLaughlin Gallery that support community activation and provide artists with professional development opportunities. The Artist Incubator Lab is a space for creativity and experimentation that strives to support the local arts ecosystem. The space provides artists with an opportunity to experiment, innovate, and grow their artistic practice. While in residence, artists are encouraged to create new work, generate bold ideas, have vision, and make meaningful connections with our visitors and our community.
Artist Incubator Lab Programming
RBC Emerging Artist Residency Program
The RBC Emerging Artist Residency Program is generously sponsored by the RBC Foundation Emerging Artist Project.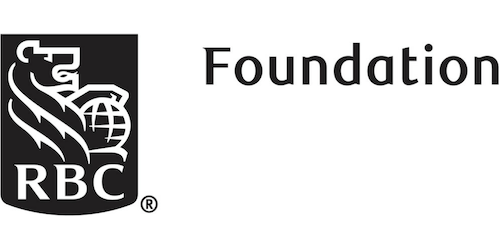 CURRENT ARTIST IN RESIDENCE
BRIAN HOAD
Residency Dates: July 2 – September 22, 2019
Exhibition: September 24 – October 20, 2019
Reception + Artist Talk: October 4, 2019 | 7PM – 10PM
During his time in the Artist Incubator Lab, Brian will be developing a new body of work inspired by his familial history and recent experiments with new mediums and abstraction. This new work will draw on the shapes, colours, and forms of traditional quilt patterns, Brian's existing printmaking practice, and lived experience in some of Ontario's natural landscapes, allowing him to react to nature in new and exciting ways.
Artist Bio: Brian Hoad is a visual artist from Port Hope, ON. He received his Bachelor of Fine Art Honours, Visual Art in 2015 from Queen's University and Master of Fine Art, Visual Art in 2017 from the University of Regina. He maintains a studio practice at Dead On Collective in Kingston, ON, where he works as the Technician Supervisor for the Fine Art (Visual Art) Program at Queen's University. Prior to attending university, Hoad served as a full-time studio assistant to Canadian Artist David Blackwood while receiving instruction in traditional oil painting methods, copper etching, and woodcut. His practice-based research has been supported by the Social Sciences and Humanities Research Council and The Elizabeth Greenshields Foundation.
PREVIOUS ARTISTS IN RESIDENCE
ALEX R.M. THOMPSON
Residency Dates: April 1 – June 23, 2019
Exhibition: Civic Study (interim) July 7 – 28, 2019
Reception + Artist Talk: July 27, 2019 | 2PM – 4PM | Artist Talk 2:30PM
Alex R.M. Thompson is the first artist in our newly launched RBC Emerging Artist Residency Program. Using the studio space in the Artist Incubator Lab, Alex will be working on two projects over the course of his residency.  Advancing a project currently in-progress; Alex will be working on prototypes for an artist's book. His interest in installation will shape his second project, which will be a collaborative drawing/animation piece. Stop by the Lab to meet Alex and learn more about this work and ongoing practice in installation and print-based mediums.
Artist Bio: Alex R.M. Thompson is a Brantford-born, Toronto-based artist, working with installation and print-based media. He graduated from OCAD University's Printmaking program in 2013, earning the medal for his year. He has exhibited work at Art Toronto, The Artist Project, Nuit Blanche, Studio Sixty Six (Ottawa), and Timeraiser 150 at the Power Plant. He is an active member at Open Studio in Toronto, where he also acts as a custom printer and teaches etching, and has been an artist-in-residence at Centre[3] and the Banff Centre. His practice investigates the relationship between the urban environment and its occupants, and the architectural representation of meaning.