RMG Fridays Voyage
Voyage
October 04, 2019 from 7:00 PM to 10:00 PM
Moving through abstract landscapes and lush soundscapes, this edition of RMG Fridays explores the transcendent sounds of Shannon Dooks and Isla Den and the unavoidable encounters found in Brian Hoad's new exhibition "Wild Braid". Along the way, enjoy plant-based eating at its best with snacks from Mathilda's, take in a short film courtesy of the Durham Region International Film Festival, stop by the Studio for a mini life-drawing class, and sample some of the excellent craft beers coming from All or Nothing Brewhouse.
7:00 – Doors open
7:10 – RBC Artist Incubator Lab Opening in Gallery A
7:20 – Welcome
7:30 – Performance by Shannon Dooks
8:15 – Exhibition opening + artist talk: "Wild Braid" by Brian Hoad
8:45 – Performance by Isla Den
Performers
Shannon Dooks
Born and raised in Oshawa, Ontario, singer-songwriter Shannon Dooks recorded her first EP of three original songs while living in Australia following her high-school years. Since then, she has collaborated with numerous Canadian artists including Daniel Caesar, Wes Mason, as well as many other musicians based in Toronto, where she now resides. Shannon has been hard at work creating new music, and you can follow her journey on social media while listening to her EP on streaming platforms.
https://www.instagram.com/shannondooks/
https://www.youtube.com/channel/UCnDe6G489Z-KNoCmKwFFldg
https://open.spotify.com/artist/4PguuwfEefpFRCx7bS1XOG
Isla Den
Isla Den is a secret hidden island believed to be located on Saturn's 2nd largest moon, Titan. The upper atmosphere of Isla Den is composed of a lush layer of audible electronic particles that coalesce to form a unique soundscape. The island features calm shores, raging volcanoes, dense forests and a glowing red energy force that accelerates the perception of time.
Isla Den was first discovered by amateur Earth/Space travelers Ellie Manning and Michael Reale. The duo, named after the island, is passionate about expanding and promoting the island's exploration through the creation of audio-visual works such as music, video, installations, illustrations, and more. The duo focuses on themes of nostalgia, environmentalism, and futurism through a combination of analog and digital processes, creating lush soundscapes driven by lyrical narrative and visual elements. Through community-driven collaborations, DIY performance and interactive events the duo has been able serve as the primary source for facilitating interplanetary travel to Isla Den.
https://open.spotify.com/artist/0SpaSO2rguoxdzRV0Cnnaq
Video for their latest single: https://www.youtube.com/watch?v=sAyNbK8Wf6w
Exhibition Tour: "Wild Braid" by Brian Hoad
The natural environment has featured prominently in Brian Hoad's life. As a printmaker and more recently as a painter, he draws from his memories and experiences in outdoor spaces as well as his evolving relationship to place for inspiration. With an increasing interest in family history and abstraction, the artist savours moments of meaningful encounter in his work and prioritizes mark-making in direct, encompassing compositions.
Wild Braid was developed by the artist during his time in the Artist Incubator Lab, which is generously sponsored by the RBC Foundation Emerging Artist Project. This space provides artists with an opportunity to experiment, innovate, and grow their artistic practice.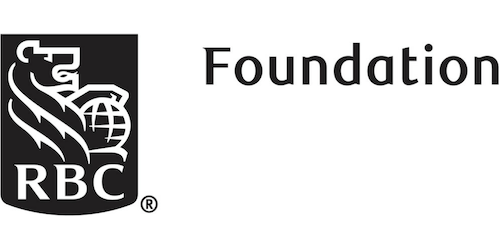 DRIFF in a Jiff
7:00 – 8:00 : three short films followed by discussion "Giltrude's Dwelling" by Jeremy Lutter; "Girl in the Hallway" by Valerie Barnhart; and "Foyer" by Sophie B. Jacques
8:00, 8:30, 9:00 : "Giltrude's Dwelling" by Jeremy Lutter
Community Partners
RBC Foundation Emerging Artist Project
Mathilda's
Durham Region International Film Festival
All or Nothing Brewhouse