At the RMG, we often get asked about what we do each day, how we got into the crazy museum world and also what skills would be needed to do our jobs. With graduation looming for many college and university students, we will be profiling members of our team to shed some light on what it is we do behind the scenes!
Today we sat down with Education Co-ordinator Jennifer Treleaven to learn more about her daily routine and how she came to the gallery.
The RMG: What's a typical day like for you?
Jennifer Treleaven: I find a typical day just sails by with emails, phone calls, tours, meetings, art class/camp registrations. I love having a variety of responsibilities, which translates into a variety of "typical" days. Sometimes, I will tour a group of 60 JK students in the morning, answer phone calls, respond to emails and then tour a group of 10 seniors in the afternoon, and then finish the day with meetings. The next day, I might spend the day working on a database, ordering art supplies and designing a new in-gallery program.
RMG: How did you get into this field?
JT: In university, I considered a teaching career but I was unsure if it was truly the direction I wanted to take. At the end of my third year of studies, I heard about a fairly new post grad. program offered at Sir Sandford Fleming College called Museum Management and Curatorship diploma program. My love for history prompted me to apply. One of the courses was geared specifically to Education. That was it. I knew I could combine my desire to work with children with my need to have a creative outlet. Upon completion of the program and the requirements for my degree, I obtained a touring position at the McMichael Canadian Art Collection. I was there for about three years and then came to The RMG as the Education Assistant. I have been the Education Coordinator since 2003.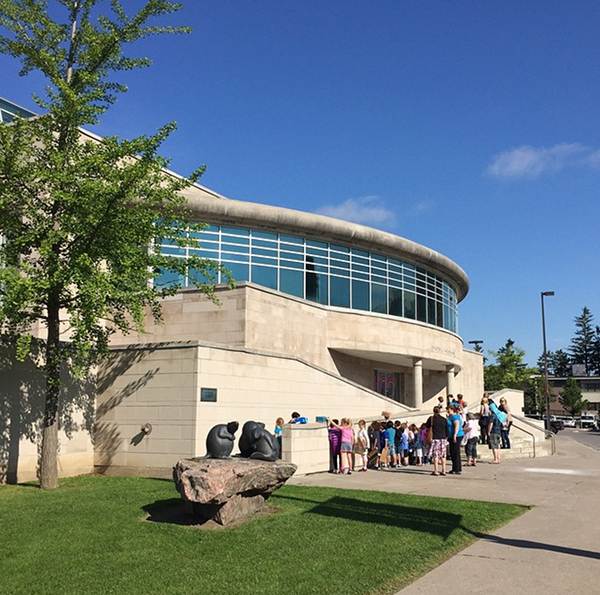 RMG: What skills or training do you need for your job?
JT: My academic training includes a BA from Trent University and a post-graduate diploma in Museum Management and Curatorship. I think having organizational skills and being able to multi-task responsibilities are invaluable skills to have for my position. Other skills that come immediately to mind include having a flexible presentation styles, being able to think quickly on my feet, being creative, having strong interpersonal skills. I often say that being able to think ten steps ahead is a great way to manage a typical day.
RMG: What's your favourite part of your job?
JT: I love working with all ages. I love hearing a student tell me that they remember visiting the Gallery a year ago and can tell me exactly what was on display and where it was displayed. I also enjoy seeing returning summer camp participants and to see their skills develop.
RMG: What are 5 things you couldn't live without in your job?
JT: The five things I couldn't live without include:
My calendar, as each day there seems to be something new to do.
A clock. Often my days are set by tours and meetings.
My computer. That keeps me organized.
The wonderful staff and volunteers that support me in the work that I do.
Finally, I couldn't live without the children that visit the Gallery. I love the sound of their voices echoing throughout the exhibitions!
RMG: What do you get up to outside of the RMG?
JT: As of late, I really enjoy baking and trying out new recipes! My two children really enjoy taste testing them!