connector is a three-part workshop series dedicated to social media skills and online networking for artists. We are thrilled to welcome artist, curator, and creative facilitator, Janet Hinkle to the RMG for this virtual series. Whether you are looking for ways to show your work online, want to explore new ways of building community, or just don't know where to start, we invite artists of all comfort levels to join in.
Part I: Add Contact – A Virtual Networking Event for Artists
Wednesday, May 12, 2021  | 4:30PM – 5:30PM
Hosted on Zoom.
Free and open to everyone, but registration is required.
Register here: https://us02web.zoom.us/meeting/register/tZwtcOGrqDkvHN34nnYzBWga1YEFAaWDk-D0
For many artists, the past year has been a reminder of the value of community and in-person conversation, but it has also taught us that vibrant exchanges can also take place in virtual spaces. Add Contact is an opportunity for artists to talk to other artists in a casual group setting. As both a networking opportunity and a forum for knowledge sharing among peers, we hope Add Contact is useful to those who intend to participate in the upcoming workshops, either as a way to prepare questions for Janet Hinkle or to kick-start a new approach to building an online community. If you want to meet other artists and hear what strategies work for them, but don't want to attend the workshop sessions, you are welcome to do that too! There is no requirement to attend all three parts of this professional development series.
Most of this event will take place in small breakout rooms on Zoom. With other participants, you will explore some of the following topics:
How do you connect with others online?
What healthy habits have you developed to manage your web presence?
What stories of success can you share?
Where have you struggled?
Where do you need support?
Part II: Social Media 101
 Wednesday, May 26, 2021 | 4:30PM – 6:00PM
Hosted on Zoom.
Free and open to everyone, but registration is required.
Register here: https://us02web.zoom.us/meeting/register/tZ0pcuyuqDsrGtB_DNdypx9yTK7YQNvomrXj
Online tools are essential in an artist's professional tool kit. Networking over social media, presenting a virtual portfolio, or selling your work through online entrepreneurship are all valuable ways of engaging with peers and audiences. With so many platforms, and growing demands for online content, it can be hard to decide where to commit your time, how to choose which tools are best for advancing your career, or how to balance that work with the creation of your art.
In this comprehensive crash course, artist, curator, and creative facilitator Janet Hinkle will walk participants through valuable tips, tricks, and skills for building and maintaining an effective online presence, with specific attention paid to the following topics:
How can I use social media to share my artwork, attitude, and story?

What virtual platforms are available? What do they do?
How can I identify and develop my audience?
What is effective audience engagement and how do I do it?
What does it mean to create brand recognition for my artistic practice?

How can I make an effective social media plan to accomplish my goals?

Supporting my communication plan with publishing tools.
The benefits and drawbacks of cross-platform marketing.
Managing my time and creating balance.
Part III: Storytelling and Audience Engagement
 Wednesday, June 16, 2021 | 4:30PM – 6:00PM
Hosted on Zoom.
Free and open to everyone, but registration is required.
 Register here: https://us02web.zoom.us/meeting/register/tZIpfuyuqD4uHtCubiGdv7709sifLTVKoMLt
Building on Part II of the connector series, this workshop digs deeper into an approach to social media and audience engagement that relies on storytelling as a tool for marketing and building community. It will demonstrate how this strategy allows you to make deeper and lasting connections with your audience and will outline how you can execute this approach successfully in your own practice. We'll cover the following topics:
What storytelling tools are available to me?
What kind of storytelling is possible on popular platforms?
How can I plan and execute a storytelling approach to encourage audience engagement and brand loyalty?
This session will also provide an introduction to access in online spaces. Janet will explain why you should prioritize access measures in your online work and walk through the tools you can use to foster an inclusive environment in your corner of the web. She'll give you concrete advice and explain how you can personalize your approach to accessibility through storytelling.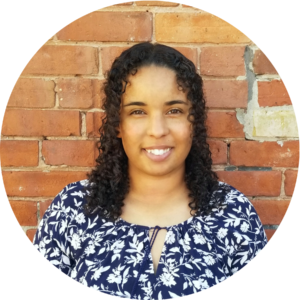 Janet Hinkle is a multidisciplinary artist with a practice rooted in both contemporary fine art and craft. Pulling inspiration from both mid-century and futuristic forms, Hinkle explores shared histories through visual narratives. She is driven to explore concepts around gender rights and mixed race identity in her practice while exploring and combining different media.
In addition to her creative practice, Hinkle coordinates communications plans, art projects, and artist capacity-building programs. She is an arts administrator and creative facilitator passionate about placemaking and community building.
Janet Hinkle currently lives and works in Toronto, Ontario.
If you have any questions about the connector series or individual workshops, please contact Hannah Keating at [email protected].
The RMG would like to acknowledge the RBC Foundation for their generous support of the Artist Professional Development Workshop Series.