Tuesday, December 8, 2020, 1PM -2:30PM
The workshop will be hosted on Zoom.
It is free and open to everyone, but registration is required. Registration is limited, so please sign up to save your spot! 
Through individual, group, and paired activities, this virtual workshop will help you clarify your vision so you can take your creative practice or arts-based business to the next level – whatever that means to you! Chris will help you transcribe your dreams and ambitions into an action plan that will set you up for success.
You will learn how to:
Focus in on what you'd really like to accomplish and solidify your motivation.
Identify specific goals and priorities that are meaningful and realistic.
Create a three-month action plan to move forward.
About the workshop leader: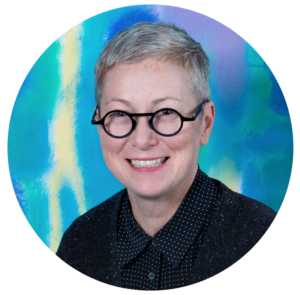 Chris Mitchell is an Internationally Accredited Professional Certified Coach (PCC), Certified Professional Co-Active Coach (CPCC) through the Co-active Training Institute® and a member of ICF Toronto. Her professional experience has evolved over three decades of working in leadership positions in small business and non-profit arts organizations working side-by-side with entrepreneurs and artists to support them to strategize direction, negotiate collaborations and partnerships, realize creative projects and implement business plans. Over the course of her career, Chris has facilitated, collaborated with, and mentored individuals to achieve hundreds of artistic projects and business initiatives. She has a special passion for working with artists, creative entrepreneurs, and culture makers. Because of her background, she understands the creative mindset, the context and practicalities of professional artistic practice, and the challenges and possibilities of building a creative business, career, and life.
If you have any questions, please contact Hannah Keating at [email protected] or 905-576-3000 ext. 102.
The RMG would like to acknowledge the RBC Foundation for their generous support of the Artist Professional Development Workshop Series.