Are you interested in art? Do you love helping with events? Do you have a passion for education? Then volunteering at the RMG is the place for you!
With countless opportunities to choose from, there are positions available for any age, skill set or interest. These are our top 5 reasons to volunteer, what are yours?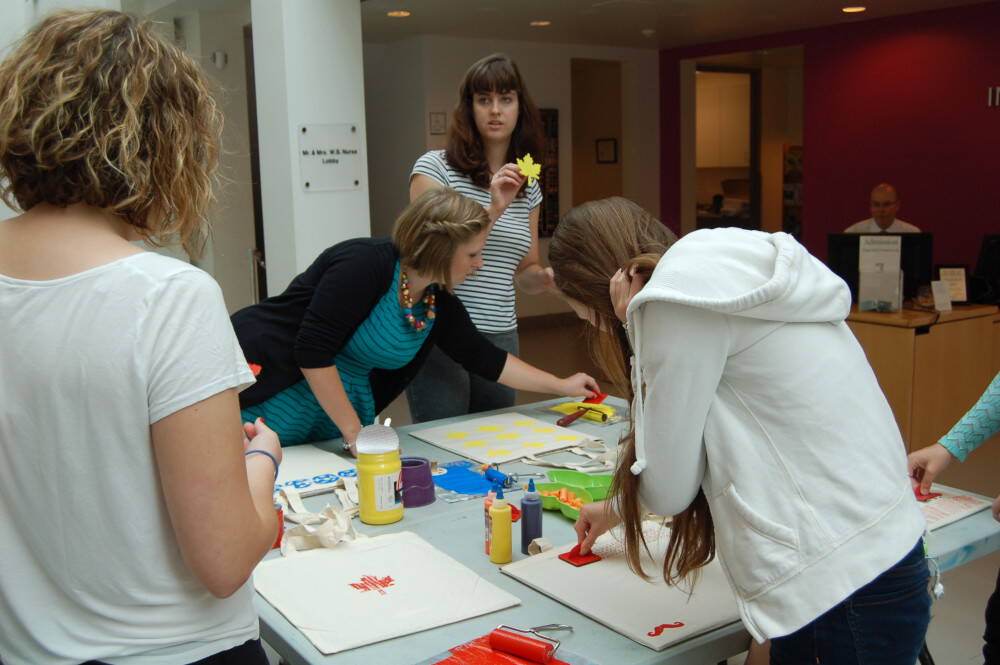 1. Give Back
Sure, volunteering at the RMG helps you to build a repertoire of skills. It also has a huge impact on our community. Did you attend art classes during March Break? Have you had a memorable RMG Fridays out with friends? Those experiences would not have been possible without our stellar volunteer team!
2. Be Creative
There is nothing better than leaving work and feeling inspired. The RMG offers a creative, relaxed and inspiring atmosphere where you can learn and grow. Sam Mogelonsky, Manager of Marketing and Communications, says "having volunteers is critical to keep our voice fresh. I love working with creative young minds who want to learn and bring their skills to the table."
Carla Sinclair, Manager of Community and Volunteer Development, sums it up to a tee, saying that she "loves meeting new volunteers and hearing their interests, skills and talents to see how they can work with our team of staff. Volunteers have the ability to use their strengths, gain new skills and develop an array of contacts while donating their time to the gallery. Our staff has so much gratitude for all of the amazing energy volunteers give to this vibrant, cultural space called the RMG."
3. Build that Resume!
Regardless of if you are completing your high-school community service hours, doing a post-secondary field placement or simply looking to give back to the community, we'll have a spot for you! Volunteers work on everything from helping with events, to handling artworks to instructing young minds.
Are you interested in education? Help out with art camps or OPG Second Sundays and learn in our studio. Are you a social media whizz? Help us with marketing and communications and build our following. Do you live for music and live events? Get involved with RMG Fridays and help us bring new talent to Oshawa. Are you an artist or in a museum studies program? Our curatorial volunteers will get hands-on experience by helping with exhibition installations and archival research.
"No matter what the task, I always try to ensure that what a volunteer is working on will be helpful for their resume," says Associate Curator, Sonya Jones. With multiple outlets for every skill-set, the RMG is the perfect place to lend your time and build your resume with relevant skills.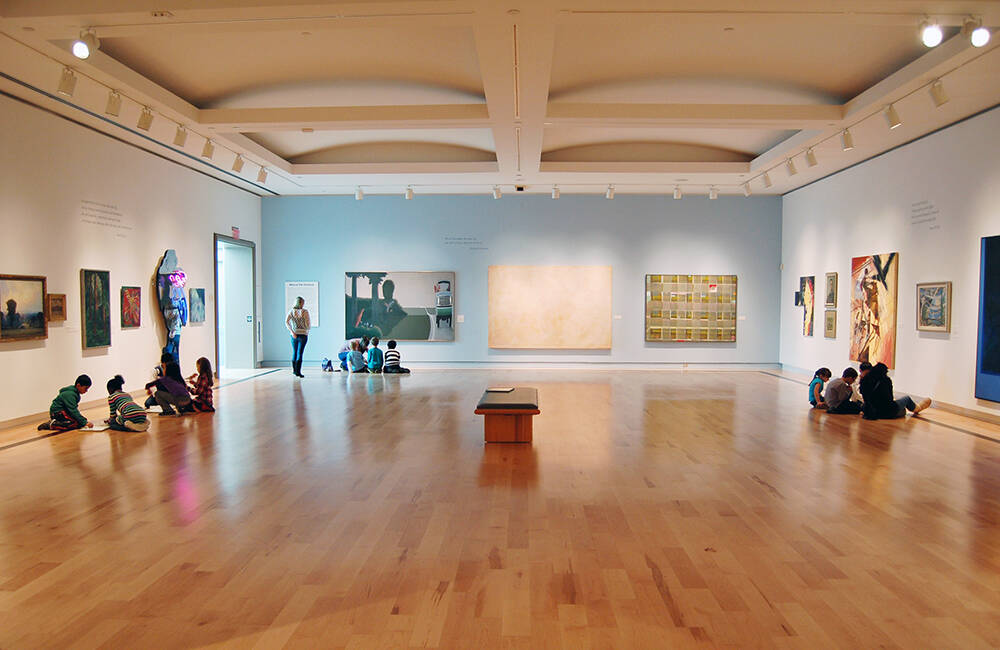 4. Be Surrounded by Art
Beautiful, airy spaces full of art are only steps away! The stunning renovation by noted architect Arthur Erickson will to fill you with inspiration as you walk into the office everyday. We believe opportunities for teamwork, brainstorming and collaboration, so we have an open-door policy (or no doors at all!) We guarantee you'll be showing up to work early just to browse the exhibitions.
5. Create Contacts 
With multiple events, visiting artists, staff and volunteers, there is no shortage of contacts and networking opportunities at the RMG. With such a friendly environment, it's easy to approach anyone for a casual chat. Stick around for RMG Friday and get to know people in the arts and Oshawa community and listen to great music with your new friends!
To apply now, click here and fill out our online application. For more information, please contact Carla Sinclair at csinclair@rmg.on.ca, or call 905-576-3000. We look forward to meeting you!