Illianna Wotton is a grade 11 student at O'Neill Collegiate in Oshawa.  She has been volunteering with the RMG for many years and is currently completing a co-op placement with our Manager of Community and Volunteer Development. Illianna's trademark has become the creation of the beautiful and informative signage on display for our monthly community event, RMG Fridays. We sat down with her to learn more about her time at the RMG.
The RMG: How did you get involved with volunteering at the RMG?
Illianna: When our family first moved to Oshawa, we realized there was an art gallery really close by; and when we attended our first RMG Fridays, my parents wanted to volunteer and help with this amazing space. As I grew older, I began to fall into the same sort of path, and started to volunteer as well.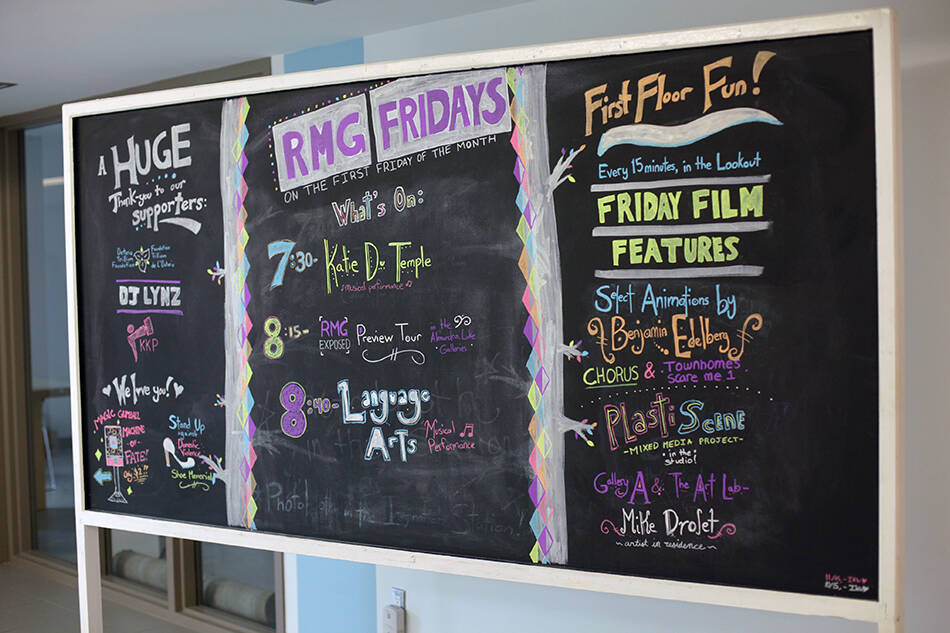 The RMG: Why were you interested in volunteering in an art gallery?
Illianna: I'm generally an artsy person, and I like the vibe that galleries give off. Since they needed volunteers, I thought "hey, why not volunteer somewhere fun". And when I discovered it was possible to have a co-op placement here, I jumped on the opportunity.
The RMG: What have you been doing during your placement at the gallery?
Illianna: It's been a whole lot, honestly- Everything from data entry, to working in the gift shop, to organizing the libraries, to helping kickstart a new program for the Youth of Oshawa here in the gallery. I know that whenever I come to work in the morning, I don't know for sure what I'll be doing because it's such an eclectically organized job.
The RMG: What is one thing you want to share about the RMG?
Illianna: The fact that everything looks a lot easier than it is. The way that this staff pulls every event off so flawlessly is astounding, but behind the scenes, there are a million tiny little tasks that need to be done. And it's done once a month for RMG Fridays, once a year for RMG Exposed – every event you see here took careful planning and immaculate execution to get it the way it is and it's just really satisfying being a part of that and seeing it become something fantastic.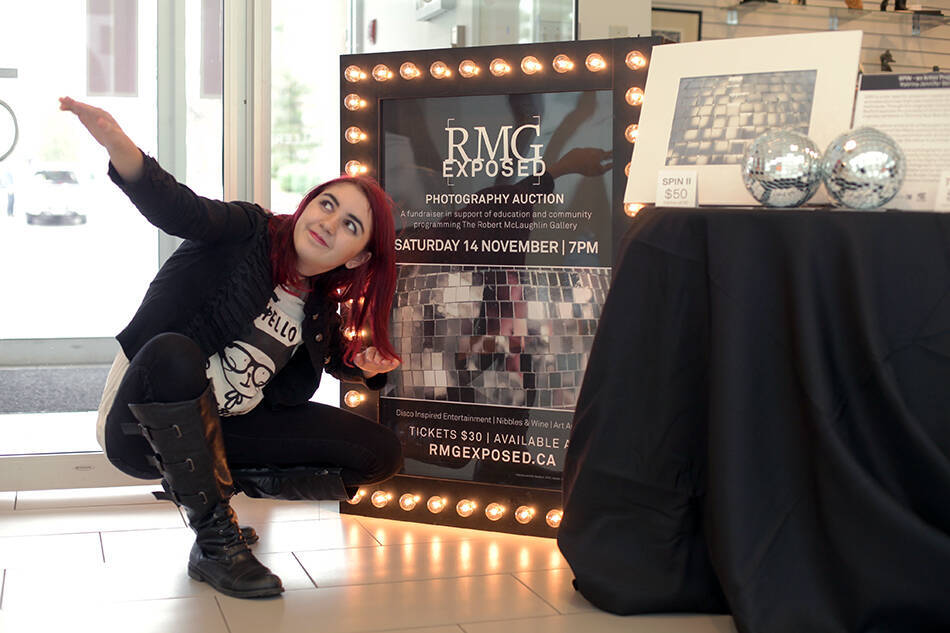 The RMG: What is your favourite museum?
Illianna: I think my favourite museum is the Musée d'Art Contemporain de Montréal; I went to Montreal for a family trip on my sister's birthday, and they had a beautiful installation outside of these spinning prisms with gels and lights and bells inside that made music when you spun them around. That got me hooked, and the museum itself was so cool. I'm a fan of more contemporary art so that was a fantastic place to be.
The RMG: What is your first memory of art?
Illianna: As a kid, when I lived in Toronto with a small television set, I remember watching a TV show called Art Attack and trying to drag yarn across my living room floor to make a picture like the guy on TV did. It didn't turn out very well, but I remember having fun while I did it.