This event is free and open to everyone.
From the collaborators of Durham Indigenous Voices, the four-part Anti-Indigenous Racism Panel Series in 2021, we are joining as a collective again for a one-night, in-person event!
We invite you to come celebrate the creativity of the local Indigenous community through music, poetry, and dance performances.
Presented in partnership with the Durham Region, Durham Public Libraries, Durham College, Durham College Student Association, Ontario Tech University, and The Robert McLaughlin Gallery, with support from the Durham District School Board and the Durham Catholic District School Board.
Light refreshments from local Indigenous caterers will be provided for this free, drop-in event. Find us on Facebook here.
Aqua Nibii Waawaaskone embodies a beautiful mixture of Anishnaabe/Ojibwe, Irish, and French heritage. They are an artist and activist in their community Tkaronto, while running their Indigenous Arts business Aqua Music. They lead hand drum circles, ceremonies, workshops, and perform their beautiful medicine music solo and with their band, Red Rhythm & Blues, where they are the creator, lead vocalist, and drummer. Aqua thoughtfully crafts each song from their life experience as an IndigiQueer person of mixed ancestry.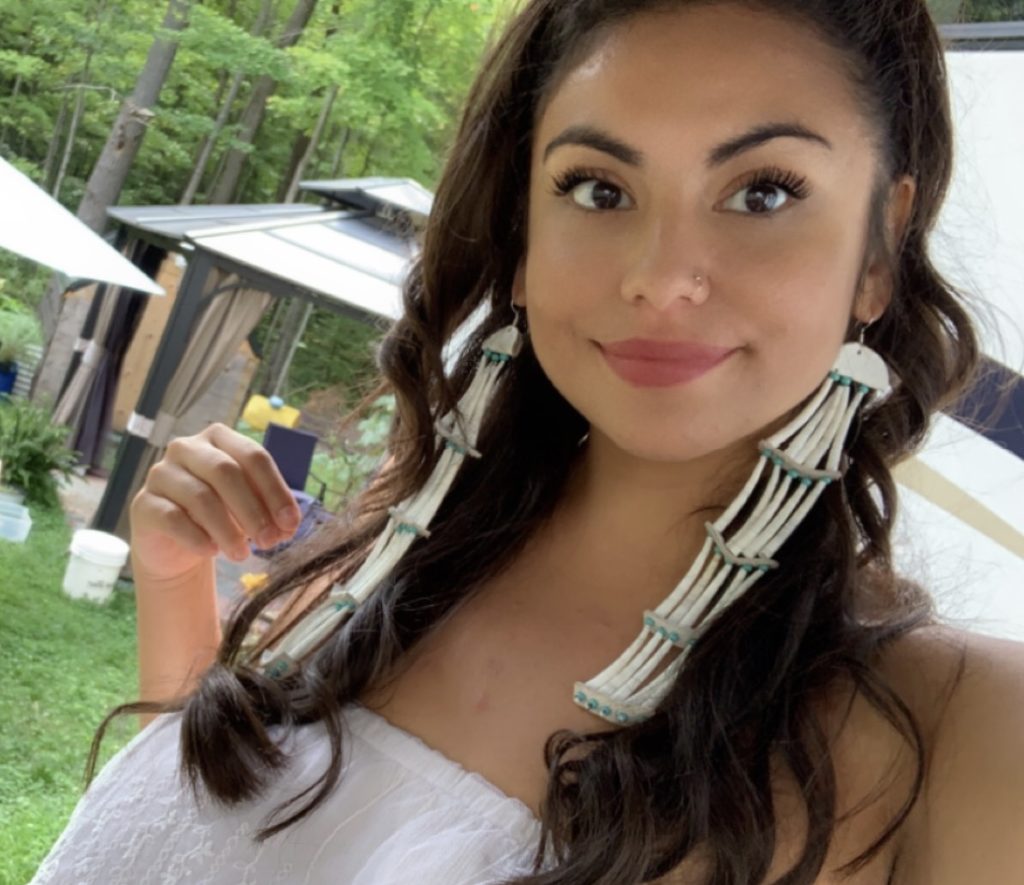 Sarah Lewis is an Anishnaabe Kwe (Ojibwe/Cree) spoken word artist, activist, and mother from Curve Lake First Nation, Ontario. She is currently Peterborough's first Poet Laureate. She has been featured on Global News, CBC radio, CBC Arts' ongoing video series: Poetic License. She has also recently been published in the poetry anthologies: 'The Condor and the Eagle Meet' as well as 'A Manor of Words'. Her poetry uncovers the ongoing effects of colonization but more importantly, how Indigenous communities are reclaiming their identities, culture, strength and sovereignty. She also explores love, women empowerment, friendship, and her connection to Mother Earth.
Auriele Diotte has been a Métis Jigger for over 10 years. She learned to jig through the Oshawa Durham Métis Council and became part of their dance troupe, The Olivine Bousquet Métis Dancers, soon after. She has enjoyed many years of learning about her Métis heritage through dance as well as teaching others through jigging with some fancy footwork. As of August 2021, Auriele became the new owner and artistic director of the Fairytale Factory, a children's entertainment company at which she was a performer for three years prior. As a graduate of Theatre Performance, she has been implementing the skills of storytelling, audience experience, and authenticity in every area of her life.
Virginia Barter is a Toronto based Métis/Cree historical writer, storyteller, musician and filmmaker. She is a passionate advocate of Métis culture and history. As a multi-disciplinary artist, Virginia is always seeking to discover new paths to truth and reconciliation through music, visual arts, language and poetry. She is a cultural advisor and knowledge keeper for the Toronto and York Region Métis Council, an Art Educator at the Art Gallery of Ontario, and an Indigenous Education Partner with the Toronto District School Board. As a filmmaker and writer, Virginia produces projects with strong Indigenous perspectives of land and place. Most notably, she was Producer and Host of the television series, URBAN ABORIGINAL, which highlighted the rich and culturally diverse contributions that Indigenous people bring to life in the City of Toronto.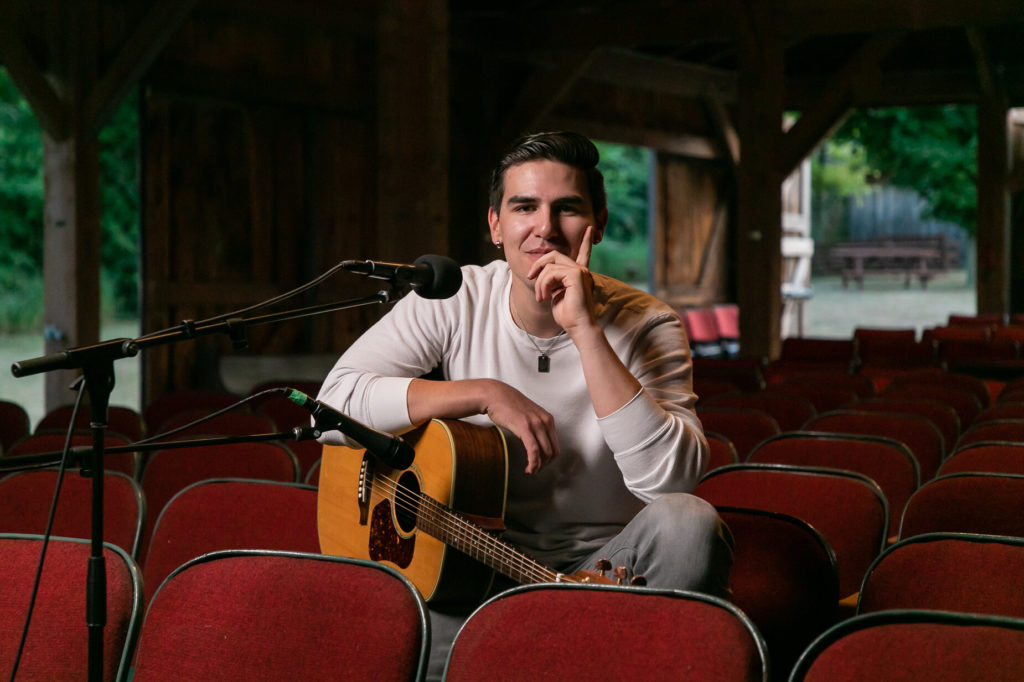 Jordan Mowat is a Michi Saagiig Ojibwe Powwow & Round Dance singer/composer as well as a contemporary music artist from Alderville First Nation, ON, Canada. Over the past 15+ years, he has travelled extensively across Turtle Island on the powwow trail and currently sings with notable drum group Bear Creek Singers. Through this experience, he wanted to take a big step and start sharing his round dance songs on YouTube for the sole purpose of "sharing the gift of song." Amongst his travels he has also been able to share and perform his contemporary music and his since released tracks on most digital platforms under the name My Friend The Moon. Aside from his musical journey and cultural experiences, Jordan is an Indigenous Graduation Coach with the Nipissing-Parry Sound Catholic District School Board. Through advocation, mentorship, and both academic/mental health support; his goal is to help Indigenous youth realize their full potential, that they have a purpose, and to always be proud of who they are.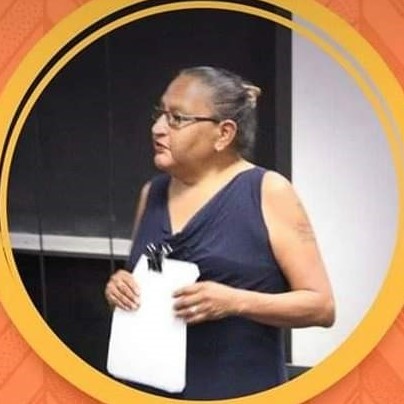 Mary Kelly is from the Ojibways of Onigaming and is a citizen of the Anishinaabe Nation in Treaty Number Three. She is lynx clan. She is a grandmother, avid reader, and poet. Mary is a survivor of St. Margaret's Indian Residential School in Fort Frances, Ontario. She is fluent in the Anishinaabe and English languages. "You tore me down and left me broken, but the blood that flows through me is all I needed to rise up and fight for myself, my culture, my life."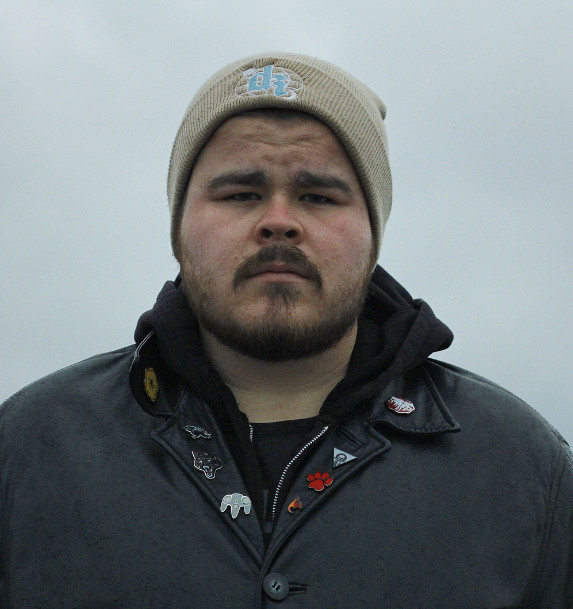 Born on a First Nations Reserve in central Ontario, Cale Crowe was fueled on music from the time he had a heartbeat. Performing using an acoustic guitar, an electronic drum pad, and a loop station pedal, Cale has performed at bars, theatres, and festivals from Sydney, Nova Scotia to Albuquerque, New Mexico. Cale describes the songs that make up his discography as chapters of his life – not necessarily told in order, but made to encapsulate moments of his life and the lives of those closest to him. Cale only hopes to continue to connect with people and uplift them with his music. Wherever life takes him, Cale will keep telling his story behind the strings of an acoustic guitar and a microphone.
The RMG is wheelchair accessible. ASL Interpretation can be arranged upon request. Please contact Erin Szikora at eszikora@rmg.on.ca to submit an interpretation request by October 20, 2022. All efforts will be made to fill a request, but if an Interpreter cannot be secured, we will let you know before the event takes place.
The RMG strives to make our building, collections, exhibitions, and programs accessible to people of all abilities. If there are other ways we can support your participation, please reach out to Erin at eszikora@rmg.on.ca. We welcome your feedback.