COVID-19 Update
The RMG is OPEN!
Welcome Back!
Review our updated visitor guidelines before planning your visit.
Continue to check our website, follow us on social media, and subscribe to our e-News for updates.
Hours & Admissions
OPEN
Tuesdays: 10AM – 4PM
Wednesdays: 10AM – 4PM
Thursdays: 10AM – 9PM
Fridays: 10AM – 4PM
Saturdays: 10AM – 4PM
Sundays: 10AM – 4PM
CLOSED
Mondays
The RMG is FREE to visit and a suggested donation of five dollars can be made at our reception desk. Your donation helps to support programs and services.
Fragrance Free at the RMG
Kindly note that the RMG is a scent free space. In order to remain respectful of individuals who may have sensitivity to certain scents or smells, we would like to ask all visitors to help us in creating a fragrance free environment that everyone can enjoy.
We look forward to seeing you!
We are located at 72 Queen Street, Civic Centre, Oshawa, Ontario L1H 3Z3

Parking is available on site, and is free after 6PM on weekdays and on weekends.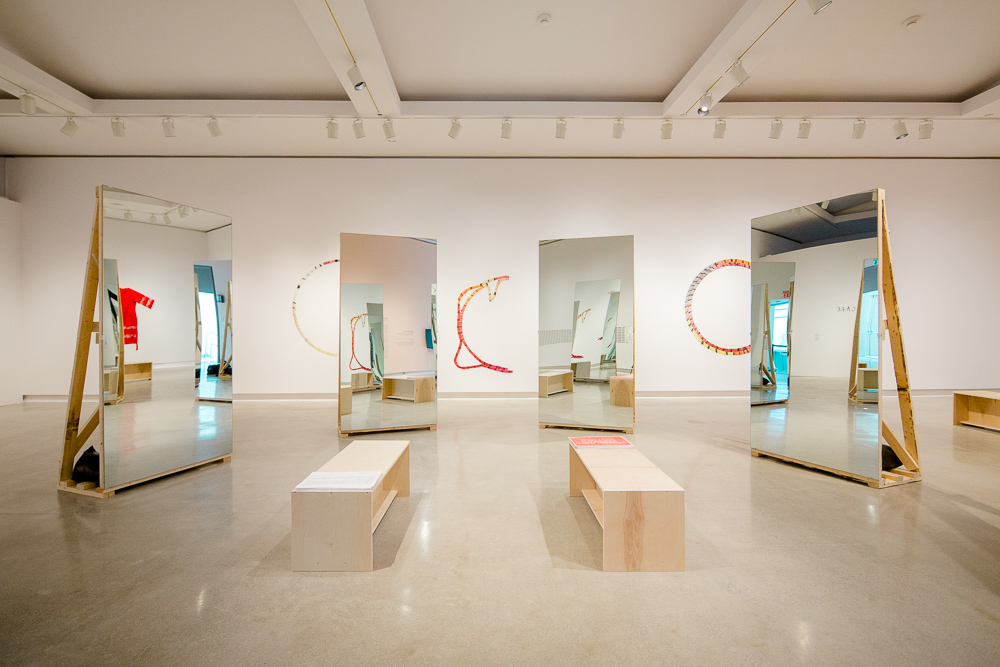 The RMG strives to make our building, collections, exhibitions, and programs accessible to people of all abilities.
The RMG would be delighted to welcome your group for an art-filled visit.
Download a PDF version of our gallery map here. For questions about accessibility of our building, please contact our Front of House team at: [email protected] or call (905) 576-3000
The Robert McLaughlin Gallery is an artist-centered and community-oriented public art gallery located in the heart of Downtown Oshawa. Occupying an inspired 36 000 square foot building designed by renowned Canadian architect Arthur Erickson, the RMG offers several of its spaces for private events such as weddings, galas, receptions, parties, and presentations. As a fully licensed venue with an on-site catering kitchen, we can provide hospitality services for any type of event.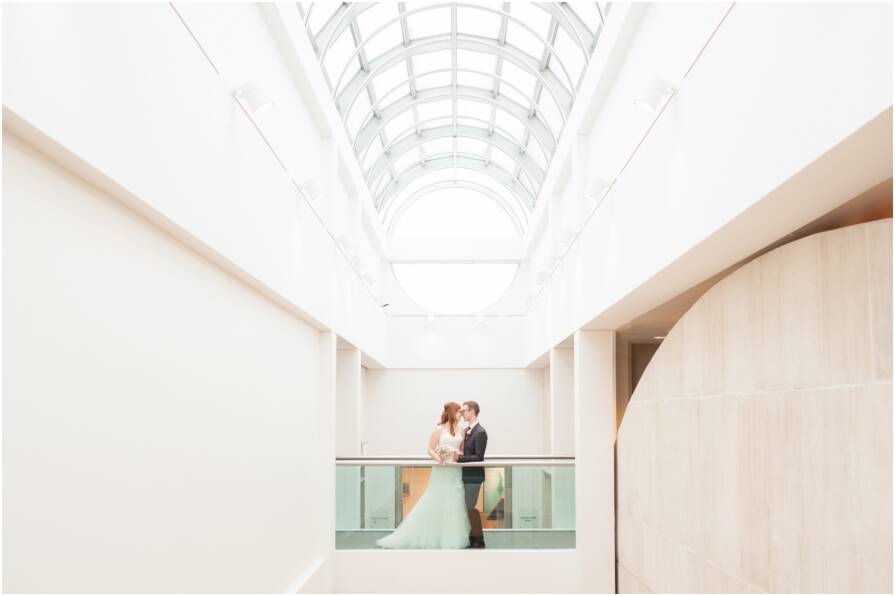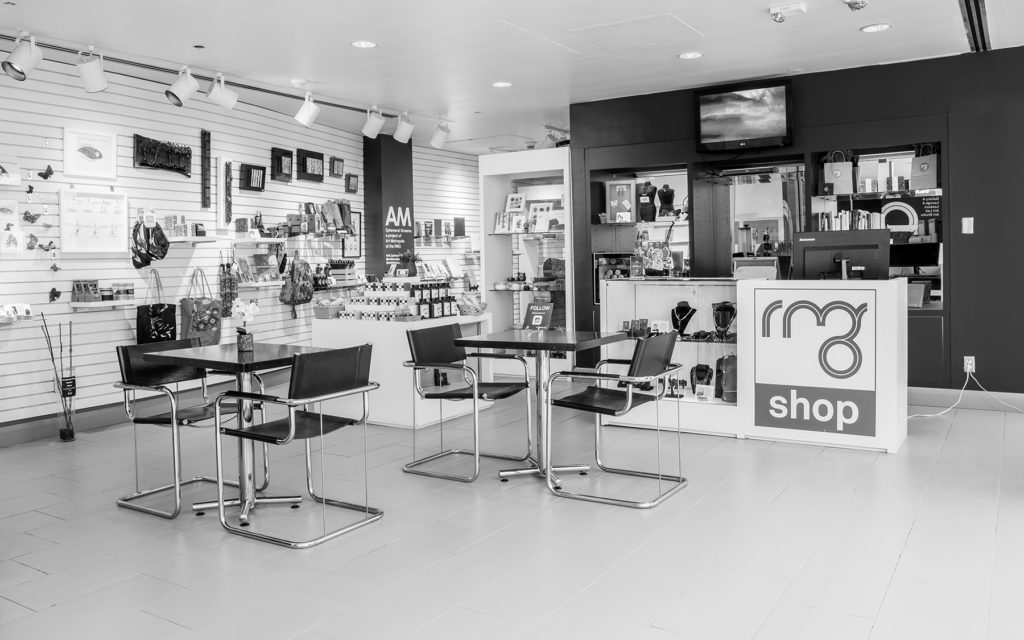 The RMG Shop is located within the lobby of The Robert McLaughlin Gallery in downtown Oshawa. We feature lovingly crafted, handmade artisanal products from across Ontario as well as a wide selection of Indigenous designed and manufactured products. Our boutique is stocked with unique, one-of-a-kind items including jewelry, home wares, and gifts. Each tax-free sale through the RMG not only helps to support local artisans and crafts people, but also goes towards funding our free community programming such as RMG Fridays and OPG Sundays.