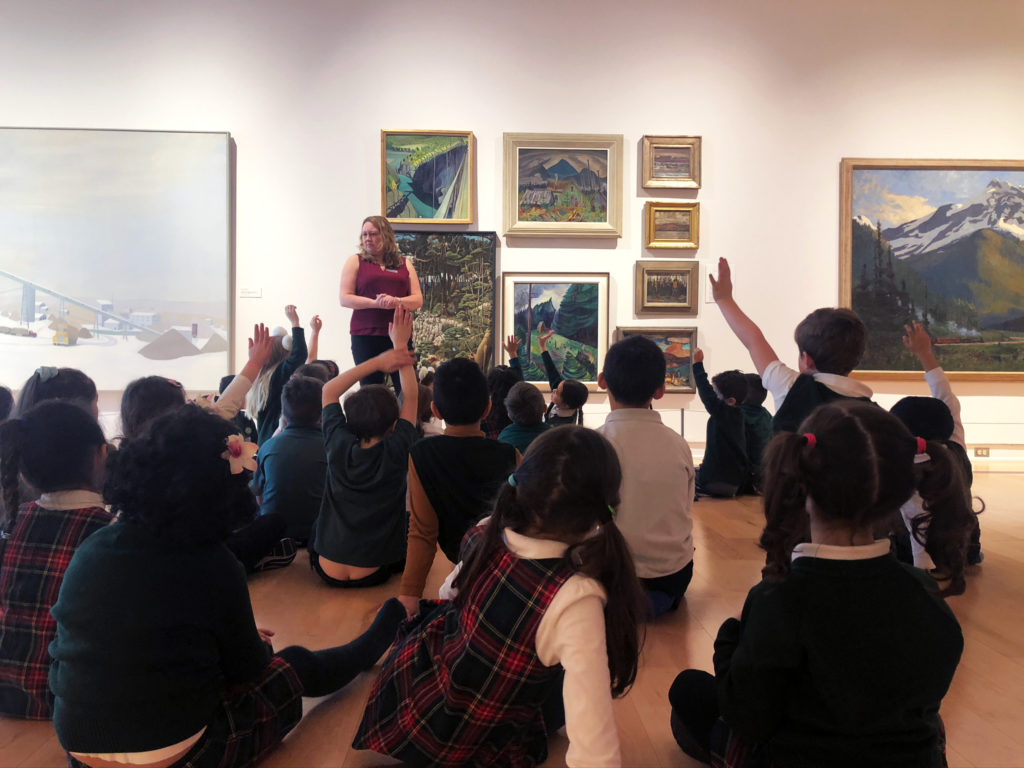 Donate to Support the RMG
Your support makes it possible for the RMG to bring people from diverse backgrounds together to engage with art that inspires new perspectives and creates a sense of belonging.
The Robert McLaughlin Gallery is a vibrant and engaging art gallery dedicated to sharing and protecting the stories of our communities through art, shared authority, education, and engagement. Your tax-deductible donation will help ensure the sustainability and longevity of the RMG for generations to come. Thank you.
How Your Donation Helps The RMG
• Provide free and subsidized virtual and in-person programming for schools, educators, and caregivers, visitors with disabilities, and older adults in need
• Conserve and care for our Permanent Collection of over 4,700 works
• Create space for emerging artists to create art and mark their own mark in the Canadian art landscape
• Sustain vital operations at the gallery
We would love to discuss what corporate giving or a partnership could look like for your company. Please contact us at 905-576-300 or visit our corporate giving page to learn more. For confidential inquiries, please contact Lauren Gould at [email protected].