The RMG would be delighted to welcome your group for an art-filled visit. Please review our offerings below and submit a booking request form to get started.
Please Note:
All groups must submit a booking request. We will confirm your booking by email.
Please submit a form at least three weeks before your proposed visit date(s).
Members will receive a 15% discount if they are booking on behalf of a group.
Support people are not required to pay the per person cost.
If there are any barriers to participation, please contact Hannah Keating at hkeating@rmg.on.ca or 905-576-3000 ext. 102.
We offer hands-on educational experiences for schools and Guiding/Scouting groups. Please explore our website or reach out to our Learning Team for more information (call 905-576-3000 ex. 114 or email Jennifer Welch at jwelch@rmg.on.ca).
Self-Directed Group Visit
This option is great for groups looking for a more casual visit. Our friendly staff will greet your group upon arrival and orient you to our gallery spaces. After that, you are invited to explore our exhibitions at your own pace. It's also a good fit for post-secondary educators who want to shape their own lesson in a gallery setting.
Group Size: 8 or more people
Cost: Free; donations appreciated
Guided Exhibition Tour
Want to take a deeper dive? In a private 45-minute exhibition tour, a tour guide will greet your group and walk through one or more of our exhibitions, offering insights into the exhibition's themes and details about the works on display. Your group is welcome to continue exploring the gallery at your own pace following the tour. We will work with you in advance to create an experience that matches your group's specific needs and interests.
Group Size: 5 to 30 people
Cost: $5 per person (paid on the day of your tour with cash, cheque, debit, VISA or MasterCard); no cost for secondary or post-secondary classrooms.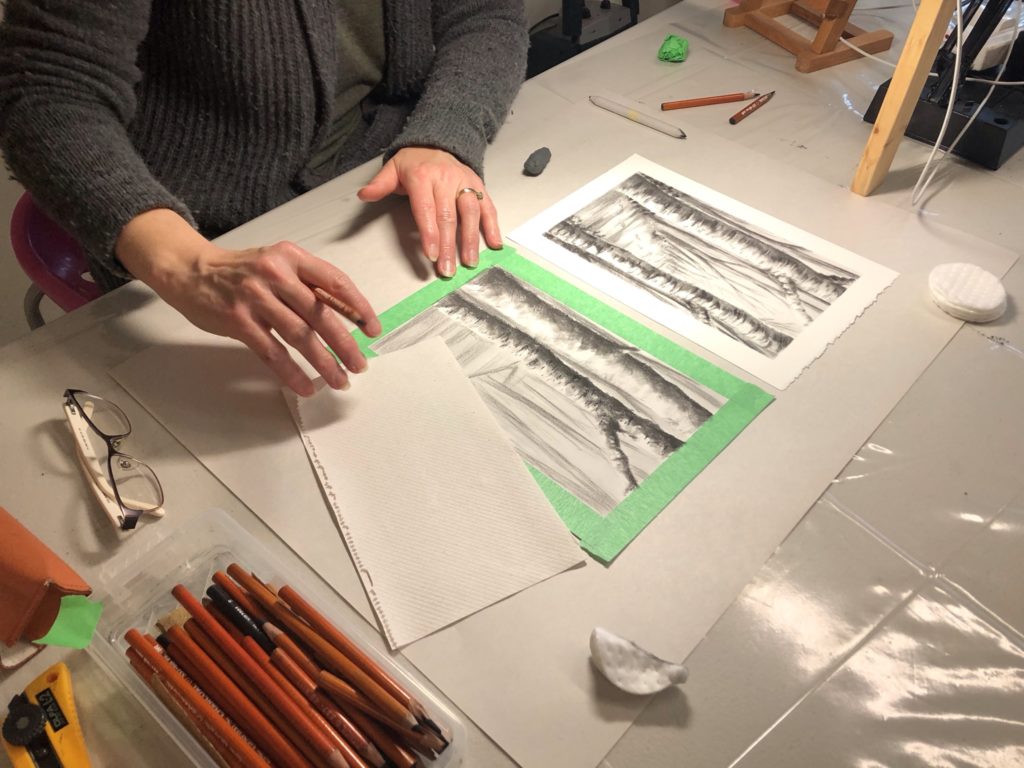 Guided Exhibition Tour + Art Activity
Following a guided exhibition tour (45 minutes), your group will head to the studio for a hands-on activity (45-60 minutes). You will be invited in advance to select your activity from a menu of three mini-lessons. All materials are included.
Group Size: 10 to 20 people
Cost: $20 per active participant*
Curatorial Tour
We also have tours on select Thursdays with RMG curators throughout the year that provide deeper insight into the themes, context, and content of our exhibitions! We invite you or your group to join us. For a full list of our 2023 Curatorial Tours, please visit this page. If you want to bring your group to a pre-booked Curatorial Tour, please email Hannah Keating at hkeating@rmg.on.ca.
Group Size: up to 25 people
Cost: Free; donations appreciated
* For a tour + activity booking, a $150 deposit is due one week before your visit. The remainder of the cost is due upon arrival based on group size. You can pay the deposit in person at the RMG Shop (with cash, cheque debit, VISA or MasterCard) or by credit card over the phone. Your deposit is refundable, minus a $15 cancellation fee, if you cancel your booking 8 days or more before the date of your booking. The deposit is non-refundable 7 days or less from your visit.