On March 31st, join us for the opening of two new exhibitions alongside our regularly scheduled RMG Friday!
Timeline of Events
6:00 – Doors Open
6:15 – Opening Remarks and Welcome (R.S. McLaughlin Gallery, Level 3)
6:20 – Introduction to Piecework with Tour + Artist Talks (R.S. McLaughlin Gallery, Level 3)
6:50 – Introduction to Brigitte Sampogna: Nowhere. No, Where? Now here with Tour + Artist Talk (Gallery A, Level 1)
7:00-8:30 – Drop-in Studio Activity (Education Studio, Level 1)
7:30-8:15 – DRIFF in a Jiff Film Screening + Director Q&A (Lookout, Level 1)
8:30-9:30 – Musical Performance by Mimi O'Bonsawin (Isabel Gallery, Level 3)
We are so excited to present two new exhibitions at the RMG: Piecework and Brigitte Sampogna's, Nowhere. No, Where? Now here. Join us at 6pm to help us celebrate the work of 11 incredible artists.
We are so excited to celebrate the opening of two new exhibitions at the RMG!
Using the materiality of quilt making as a metaphor for how the fabric of the world holds together, Piecework is an exhibition that brings together a group of contemporary artists who use textiles and assemblage as world-building tools.
Nowhere. No, where? Now here. is an exhibition by RBC Emerging Artist in Residence Brigitte Sampogna, which uses a laundry line as a metaphor for the cyclical nature of self-discovery and was produced during her winter residency at the RMG.
Artists from both exhibitions will be with us on Friday to share their works and ideas with us.
The party continues with a guided studio activity, film screenings with DRIFF in a Jiff, and a spellbinding musical performance by Mimi O'Bonsawin.
Also new at the RMG: Painters Eleven: Ontario's Abstract Collective and Mary Rawlyk: Domestic Disruptions
DRIFF in a Jiff will be downstairs in the lookout with film screenings at 7:30PM. The filmmakers will be on site to answer questions.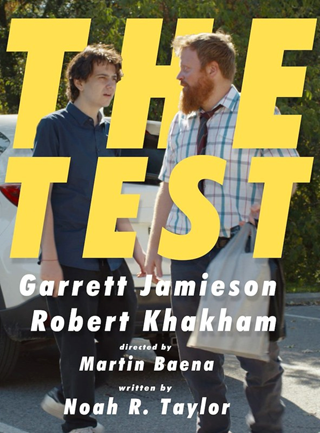 The Test (11 mins)
Directed by Martin Baena
Written/Produced by Noah R. Taylor
An eccentric driving examiner takes advantage of a young man trying to get his licence.
On the Fence (6.5 mins)
Directed by Paula Ner Dormiendo
This short, thoughtful film presents several intertwined conversations with a group of multicultural individuals and their struggle with identity.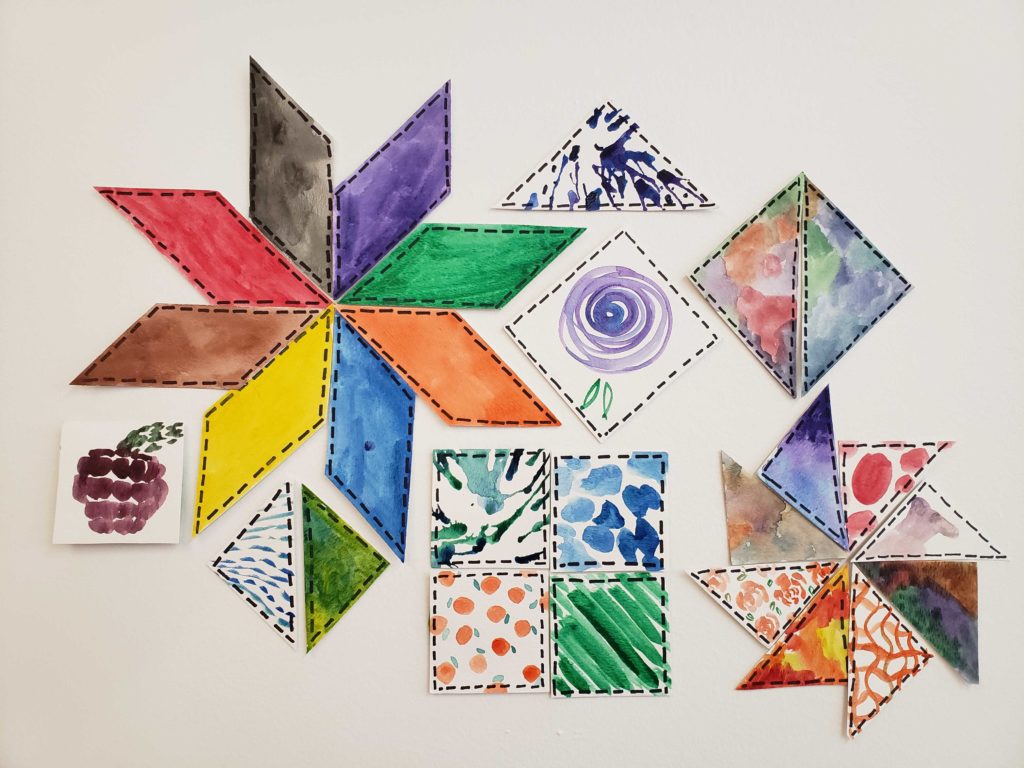 Drop in to the education studio between 7:00 and 8:30 to participate in a creative activity for all ages that asks: What does comfort mean to you? Inspired by our new exhibition, Piecework, this activity invites you to fill paper quilt pieces with patterns that express your own personal interpretation of comfort. All of the pieces will be added to a quilted mural on the studio wall as an expression of community and creativity.
Mimi O'Bonsawin is a contemporary roots singer-songwriter from Northeastern Ontario. Through her rhythm and story-driven songs, Mimi embraces the beauty of the land, all the while yielding to her Franco-Ontarian and Abenaki roots. In her music you will find sounds from the forest, uplifting melodies and introspective lyrics weaved with pop sensitivities and acoustic instruments. The layers of percussion and surprising harmonies make you feel the music rather than just hear it. Mimi will be performing from her new album: Willow.
Special thanks to DRIFF in a Jiff and RBC for their support with this event.