CURRENT + UPCOMING EXHIBITIONS
Lithic Innards
Artist: Ellen Bleiwas
Exhibition: January 3 – February 2, 2020
Opening Reception: Friday, January 3, 2020, 7PM -10PM | Artist Talk: Friday, January 3, 2020 8:30PM
Lithic Innards is an exhibition of new work by Toronto-based artist Ellen Bleiwas. The installation's assembly of unfired clay figures prod at conscious and unconscious knowledge, prompting an experience that is something like recognition, a form of looking that is both familiar and new all at once. The individual works are formed from molded masses or coils of clay, rolled and stretched long into slippery ropes. These soft, pliable coils are wound around and around to form towers that are pinched and smoothed, creating space and texture inside and out. The arrangement of these forms activates circular movement, which direct the viewer to move around the works in a circle, reinforcing the artist's interest in repetition, reflection, and looking in. Holding space, the installation also produces a feeling of grounded monumentality characteristic of architectural forms and primordial rock. Inviting you into this space and into yourself, Bleiwas asks: do you know this place?
Ellen Bleiwas is an emerging visual artist based in Toronto. She has recently exhibited at Idea Exchange (Cambridge), Angell Gallery (Toronto), and Art Mûr (Montreal). Bleiwas holds a MFA from York University (2017) and a Master of Architecture from McGill University (2010). She has participated in artist residencies including Takt Kunstprojektraum (Berlin), Artscape Gibraltar Point (Toronto), and the School of Visual Arts (New York). Her practice has been supported through grants and awards from the Toronto Arts Council, the Social Sciences and Humanities Research Council of Canada, 401 Richmond through the 2017-18 Career Launcher Prize, and here at The Robert McLaughlin Gallery through the RBC Emerging Artist Residency Program. Immediately following her tenure at the RMG, Bleiwas is attending an artist residency at the NARS Foundation in New York, supported by the Canada Council for the Arts.

PREVIOUS EXHIBITIONS
Temporarily Ours
Artist: David Wysotski
Exhibition: October 23 – December 19, 2019
Opening Reception: Friday, December 6, 2019, 7PM – 10PM | Artist Talk 7PM
Temporarily Ours is a new body of work by Whitby-based artist David Wysotski. The treasures
and specimens in these paintings reflect his passion for collecting and his experience as a
natural science illustrator. Indeed, at first glance, you may be reminded of museums, cabinets
of curiosities, or field sketches rendered by naturalists. Or perhaps they remind you of still life
painting, a genre characterized by carefully arranged objects in focused compositions.
Wysotski brings both of these traditions together in technically precise works that collectively
remind us of the temporary nature of our existence and invite us to take more seriously our
duties as caretakers of this planet.
Caretaking is a fundamental theme in Wysotski's art practice. Humanity's efforts to name,
categorize, and preserve, but also to own, collect, and consume Earth's plants, animals, and
resources have produced both positive and negative ideas about the world and our place in
it. These ideas have in turn shaped the present, where our global communities now face a
climate crisis and mass extinctions. This exhibition asks what sort of caretakers we have been
and what sort we should hope to be, now and into the future
Wild Braid
Artist: Brian Hoad
Exhibition: September 25 – October 20, 2019
Opening Reception: October 4th, 2019,  7PM – 10 PM
Wild Braid is an exhibition of work by Brian Hoad created during his residency in the Artist Incubator Lab from July 2 to September 22, 2019. 
 Brian Hoad is a visual artist originally from Port Hope, ON. He received his Bachelor of Fine Art Honours, Visual Art in 2015 from Queen's University and Master of Fine Art, Visual Art in 2017 from the University of Regina. He maintains a studio practice at Dead On Collective in Kingston, ON, where he works as the Technician Supervisor for the Fine Art (Visual Art) Program at Queen's University. Prior to attending university, Hoad served as a full-time studio assistant to Canadian Artist David Blackwood while receiving instruction in traditional oil painting methods, copper etching, and woodcut. His practice-based research has been supported by the Social Sciences and Humanities Research Council and The Elizabeth Greenshields Foundation.
The RBC Emerging Artist Residency Program is generously sponsored by the RBC Foundation Emerging Artist Project.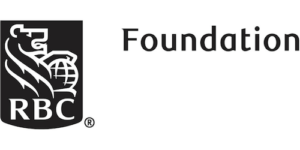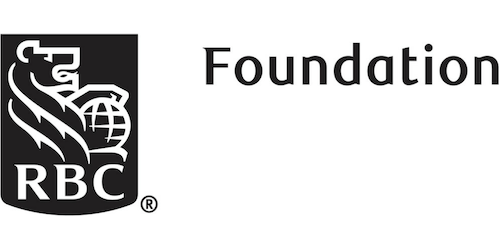 Stream of Dreams
In partnership with the Central Lake Ontario Conservation Authority
Exhibition: July 31 – September 19, 2019
This year, the RMG summer campers are going fishing! With support from the Central Lake Ontario Conservation Authority (CLOCA), we are pleased to bring The Stream of Dreams Murals Society's Fish on Fences initiative to Oshawa, all the way from British Colombia. Campers will learn about the importance of watersheds and ways of preventing water pollution, then paint a fish of their own, which will swim across Gallery A's walls in a colourful and collaborative art installation. New fish will be added regularly as the summer progresses. After September 19, the fish will be installed on a fence outside CLOCA headquarters at 100 Whiting Ave., Oshawa where they will continue to inspire and educate as a community mural.
Central Lake Ontario Conservation Authority (CLOCA) is a local, community based, environmental organization and one of 36 Conservation Authorities responsible for managing watershed resources across Ontario. Established in 1958, CLOCA's jurisdiction is based on the watershed boundaries of 4 major watercourses and 18 minor watercourses draining an area of over 639 square km. Our watershed stretches from the municipal boundaries of Ajax/Pickering to Clarington, and north, from Lake Ontario to the crest of the Oak Ridges Moraine. CLOCA provides a wide variety of science-based watershed management programs and services, delivered in partnership with municipal partners, local landowners, environmental agencies and all levels of government. For more information, please visit https://www.cloca.com/.
The Stream of Dreams Murals Society SDMS is a BC non-profit registered Canadian charity that was founded in 2003 to support the delivery of environmental education programs. The organization helps communities know where their local watershed is, where their water comes from, where it's going, and what they can do to prevent water pollution. Their mission is to change environmental behaviour through education and the creation of public art. Fish on Fences is their flagship program. For more information, please visit https://www.streamofdreams.org/.
Civic Study (interim)
Artist: Alex R.M. Thompson
Exhibition: July 7 – July 28, 2019
Reception + Artist Talk: July 27, 2019 | 2PM – 4PM | Artist Talk 2:30PM
CIVIC STUDY (interim) is an exhibition of recent work by printmaker Alex R.M. Thompson that reflects on the architectural identity of the city of Oshawa. It is presented at the conclusion of his residency in the Artist Incubator Lab at the Robert McLaughlin Gallery.
Thompson's etchings combine elements of different structures from around this city and others, removing buildings from their specific contexts and presenting them as inter-related and inter-reliant. Through this process, religious, industrial, and colonial histories are deconstructed and examined, and Thompson investigates how they manifest in the city.
The RBC Emerging Artist Residency Program is generously sponsored by the RBC Foundation Emerging Artist Project.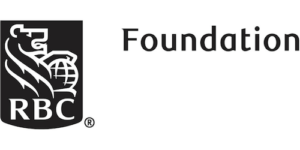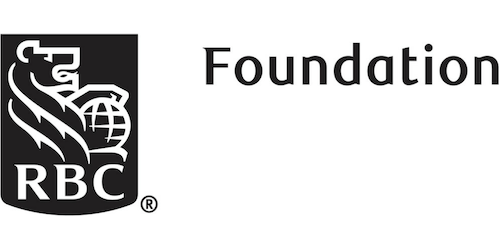 Emerging Visions
Artist: 6th Annual Durham College Fine Art Thesis Exhibition
Exhibition: April 11 – May 5, 2019
Reception: RMG Friday, May 3, 7PM – 10PM
Student Thesis Walk-Through: April 15, 2PM – 3PM
The students in Durham College's Fine Arts Advanced program are, like all creatively engaged artists, involved in the continual process of identifying and pursuing meaningful subjects that relate to their own evolving bodies of work. Utilizing experimental freedom and research relevant to their practice, the student artists learn to further define and focus their unique interests and engage in ever more profound studio work.
Join us on Monday, April 15th at 2pm to hear about the work in our 6th Annual Durham College Fine Art Thesis Exhibition. Learn more about the graduating students, their emerging art practices, and help us celebrate their thesis exhibition in this artist-led tour.
Unmasking Brain Injury
Artist: Brain Injury Association of Durham
Exhibition: May 8 – June 3, 2019
Reception Date: Saturday, June 1, 12PM – 3PM
Description: Last year we partnered with The Brain Injury Association of Durham Region (BIAD) to exhibit masks and stories created by their members which reflected their distinct realities of living with a brain injury. The exhibition and opening reception attracted a significant audience and raised awareness of the important work BIAD does in the community.
We wanted to deepen our partnership this year by inviting an artist instructor to work with members of BIAD to enhance their creative experience and mask-making process. We will present their work and stories at an opening event on National Brain Injury Awareness Day – June 1, 2019. The event is open to all and takes place from 12-3pm with guest speaker Garrett Bell, a brain injury survivor and success story.
Join us to learn more about these resilient individuals living with, and overcoming, brain injury.
Harmony
Artist: Seniors Art Competition and Exhibition
Exhibition: June 12 – July 2, 2019
Reception: Friday, June 14, 3PM – 4PM
The RMG is pleased to present the 11th Annual Seniors Art Competition and Exhibition in partnership with the Oshawa Public Libraries (OPL) and Oshawa Senior Citizens Centres (OSCC). This annual exhibition showcases the work of artists 55 years of age and older. Their work has been submitted in response to this year's theme, Harmony. Presenting unique artistic perspectives on this theme, the exhibition will invite you to reflect on notions of balance, synchronicity, and unity.
June is also Seniors' Month! Join us in celebrating Oshawa's senior community while engaging in conversations around Harmony, a topic that is both meaningful and accessible to all.