What has the Learning Department been up to? Besides school programming and art classes, we have been actively engaged with new programming for seniors! In 2022, The Robert McLaughlin Gallery was fortunate to secure its second Government of Canada's New Horizons for Seniors Program funding. This grant enables the RMG to offer free programming to local low-income seniors with the goal to improve health and well-being for those who have been sheltering in place. With that in mind, and after consulting with some of our local seniors and care professionals, two onsite Gallery social gathering events were planned along with two eight week art making sessions hosted at local residencies. In January 2023, under the direction of artist, Holly Chang, seniors have been enjoying creating art using various materials.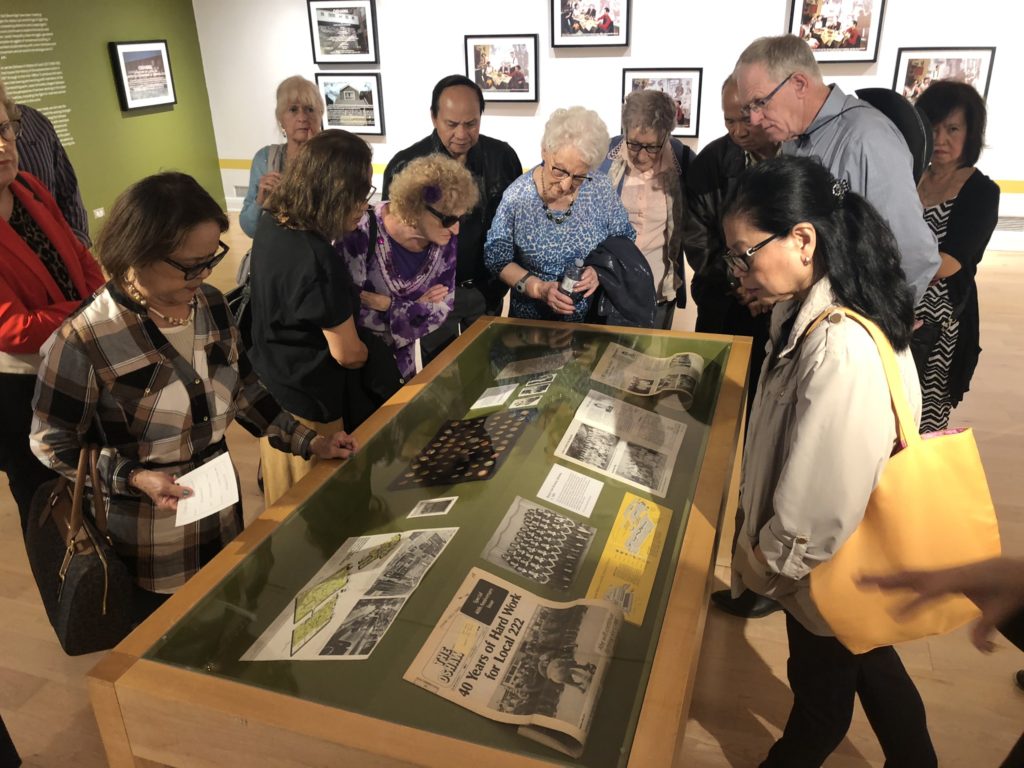 In August 2022, a senior focused public program was hosted at the RMG, its aim was to provide an inviting, gentle, and accessible opportunity to seniors who have low to moderate access, mobility, and/or cognitive needs. Held on the RMG's outdoor space and within the gallery's exhibition Elemental: Oceanic by Tim Whiten, creative facilitator, Emma Rooney,delivered a forest bathing and journaling session and an indoor social gathering opportunity.
The next free Senior Social Event will be held on Tuesday, March 21st from 1-3pm. After a conducted survey of some of our senior community members, our aim is to have something for everybody! This event, will celebrate the arrival of spring and will include tours of RMG exhibitions at 1pm and 2pm, a watercolour flowers painting workshop from 1:30-2:00pm and 2:30-3:00pm (drop in maximum 15 participants per session), a pre-registered floral arranging workshop with Brookstead Flowers 1:30-2:30pm (maximum 20 participants), and an opportunity to socialize in our onsite Arthur's space with tea/coffee and snacks from 1-3pm.
We want to thank the Government of Canada's New Horizons for Seniors Program funding for making this type of programming possible.