We're so happy to be welcoming children back to the RMG for summer camp! Last summer, we partnered with 20 non-profit organizations across Durham Region and delivered a unique, at-home camp experience for children and youth in the region.
We could not have assembled 500 camp boxes filled with art and science, food-related and physical activities, and provide essential support to families in need without your support. Thank you for supporting The Robert McLaughlin Gallery!
This year, we're asking you to support Summer Camp At The RMG, an initiative that will provide children in Durham Region with engaging and exciting activities in the gallery, hands-on projects in the studio, and lots of active outdoor play. RMG summer camp and classes aim to teach children how to think analytically, question, share, explore their thoughts, and express their ideas through art.
Your donation will help provide additional fine art materials and support to participating youth and free and subsidized spaces to families impacted by the social and economic impacts of the COVID-19 pandemic.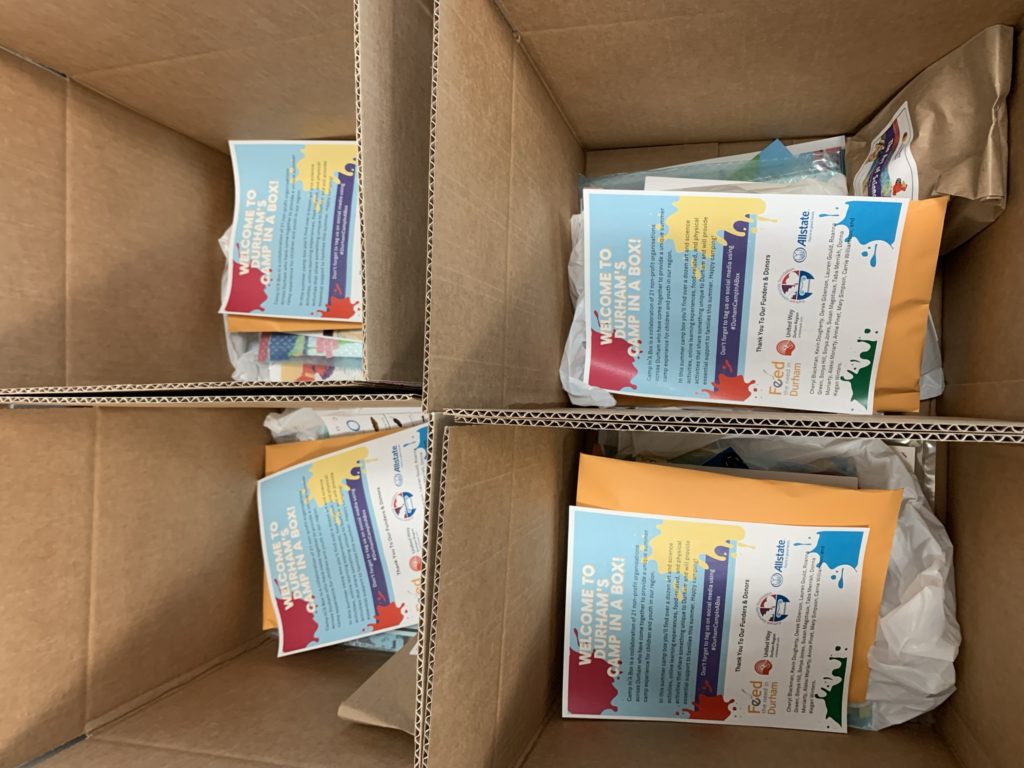 "The boxes were a fantastic way to help encourage new clients to come out to the program. Each family was able to not only receive the camp box, but also get connected with ongoing supports."

CAREA Community Health Centre, 2021 distributor of Camp In A Box activity boxes
For corporate giving opportunities and partnerships, please check out our corporate sponsorship page here.
It is through generous supporters like you that we can continue to build community through art and encourage people to experience the world differently.
Canada Helps is another way to make a donation to The Robert McLaughlin Gallery.