This article was previously published on Oshawa This Week.
Donna Raetsen-Kemp, CEO of The Robert McLaughlin Gallery, on cultural treasures in your backyard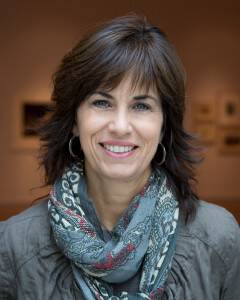 Your Durham Region museums and galleries are gearing up for spring!
We're all working hard to bring you the kind of programming you want — inspiring, challenging, engaging, thought-provoking and, heck yes, even entertaining. You might be surprised at the wild array of creative and cultural things to do right here in your own backyard.
At The Robert McLaughlin Gallery, we're shining a bright light on our local community. We're looking for meaningful, interactive ways to connect you with our arts programming and national calibre exhibitions. We've added unorthodox gallery programming like yoga and mindfulness sessions to our roster. Surprised? Surveys suggested it and we agreed — what better place than an art gallery for gentle movement and quiet reflection?
On a more traditional arts note, check out the meditative quality of working with clay at the Visual Arts Centre of Clarington.
On the flipside, art galleries can be amazing places for social gathering. The all-ages, RMG Fridays, on the first Friday of each month, and Station Gallery's April Drawing for Art are great examples of amped-up cultural events that bring people together in celebration of art. Whether you like your arts and culture experience served up slow and quiet, full of energy and enthusiasm, or somewhere in between, your Durham Region art spaces have something in store for you.
If you know your public art gallery well, visit soon. If you never thought a public art gallery or museum was the place for you, give it a try! You might be surprised to find that there's a whole lot more going on behind those doors than you imagined.
Your Durham Region galleries are free to visit, so drop by for 10 minutes or stay for an hour. Sometimes it takes a few visits to feel a connection.
Consider a gallery hop. Start your day at the RMG, SG or VAC and plot your course from there. You may want to add a visit to Parkwood Estate, the Canadian Automotive Museum or the Oshawa Community Museum.
And, finally, it may not feel like it right now but summer is just around the corner. If you're looking for ways your kids can flex their creative muscles, public art galleries across Durham Region have a plethora of summer art camp options. Be warned, programming is top notch, so spots will fill up fast.
Check out the websites for more details – and then jump in with both feet.