Celebrate the opening of three exciting new exhibitions at the RMG! This summer, we are pleased to present:
True Currency
Artists: Christina Battle, Helen Cho, Alvin Luong, Sofia Mesa, Dana Prieto, Cassie Thornton
June 18 – November 5, 2022
True Currency is an exhibition about indebtedness and exchange. Bringing together works that explore alternative economies, reciprocity, indebtedness, labour, and wellbeing, this show looks at how value is produced through the circulation of goods and ideas. Taking up exchange as both subject matter and form, the artworks here have been produced through various forms of collaboration. In looking at informal seed exchanges, mutual aid networks, gig economies, and solidarity groups, the works offer strategies for cooperation and resilience, seeing reciprocity as a marker or survival, capacity and flourishing.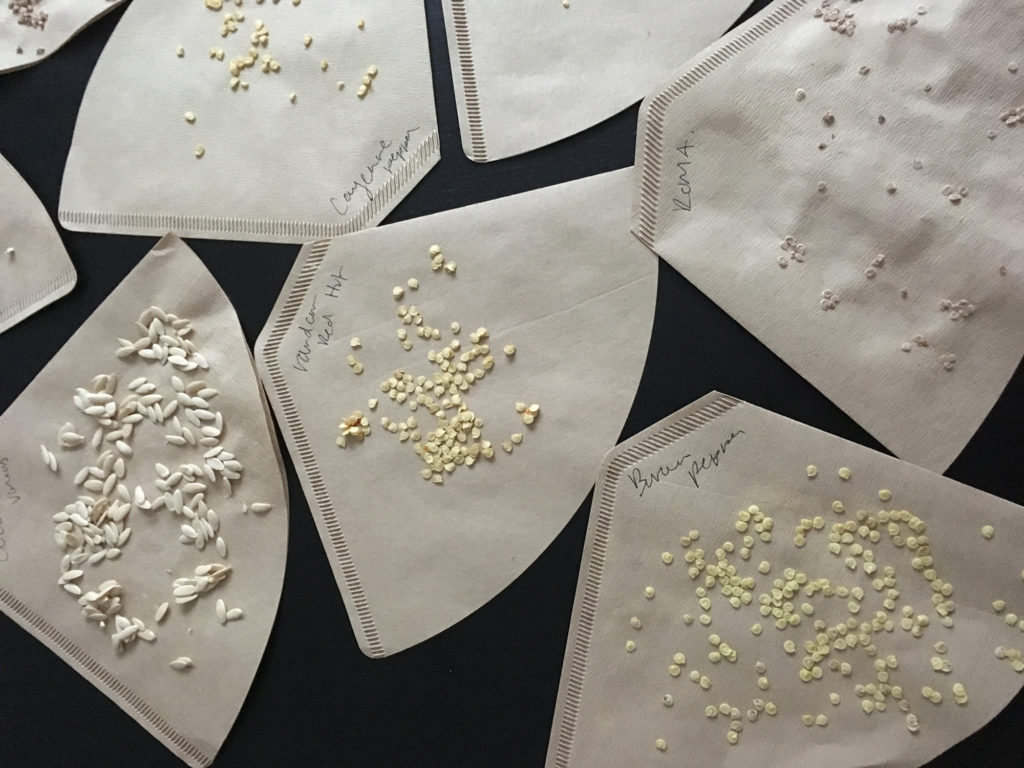 Mystery Tomato Plant Seedlings – yours to take home!
As an extension of the project seeds are meant to disperse (2015-ongoing), artist Christina Battle has grown a number of mystery tomato plant seedlings to give away at the opening of the True Currency exhibition. In tending to the tomato plants, Christina asks participants to try and guess the variety of each plant and to save a seed and send it back to her as a way for the project to continue.
Share your tomato plant photos with the hashtag, #seedsaremeanttodisperse.
Code Switch
Artist: Malik McKoy
June 17 – July 31, 2022
As RBC Emerging Artist in Residence, Malik McKoy has created a new body of work that considers how technologies like virtual reality and artificial intelligence reproduce human biases, and more specifically, how marginalized bodies are subject to the harms caused by escapism and the commodification of identity online. In McKoy's ongoing effort to bridge digital and paint-based practices, the work in this exhibition grapples with the increasingly blurred line between online and offline selves and how carefully constructed avatars actually relate to the people they represent.
Come Together
Photographs from the Thomas Bouckley Collection
June 18, 2022 – January 8, 2023
Over the last couple of years, Oshawa's popular community events, such as live music performances, Fiesta Festival, Pride, and the Peony Festival, shifted to digital formats. With plans for a return to in-person events, this exhibition reflects on ways historical Oshawa gathered in the past, and celebrates the importance of community coming together in celebration.
Also on view:
Tim Whiten
April 9th, 2022 – August 28th, 2022
Abstract artworks from our permanent collection
December 11th, 2021 – October 9th, 2022
Light refreshments will be served.
Coming from Toronto? We have organized a bus to bring you to and from the opening! Pick up will be in front of OCADU at 100 McCaul St at 1:00PM and will return to OCADU for 4:30. Reserve your spot today!
The Robert McLaughlin Gallery is an accessible venue. To learn more or request accommodations, please visit https://rmg.on.ca/visit/accessibility-and-accommodations/.